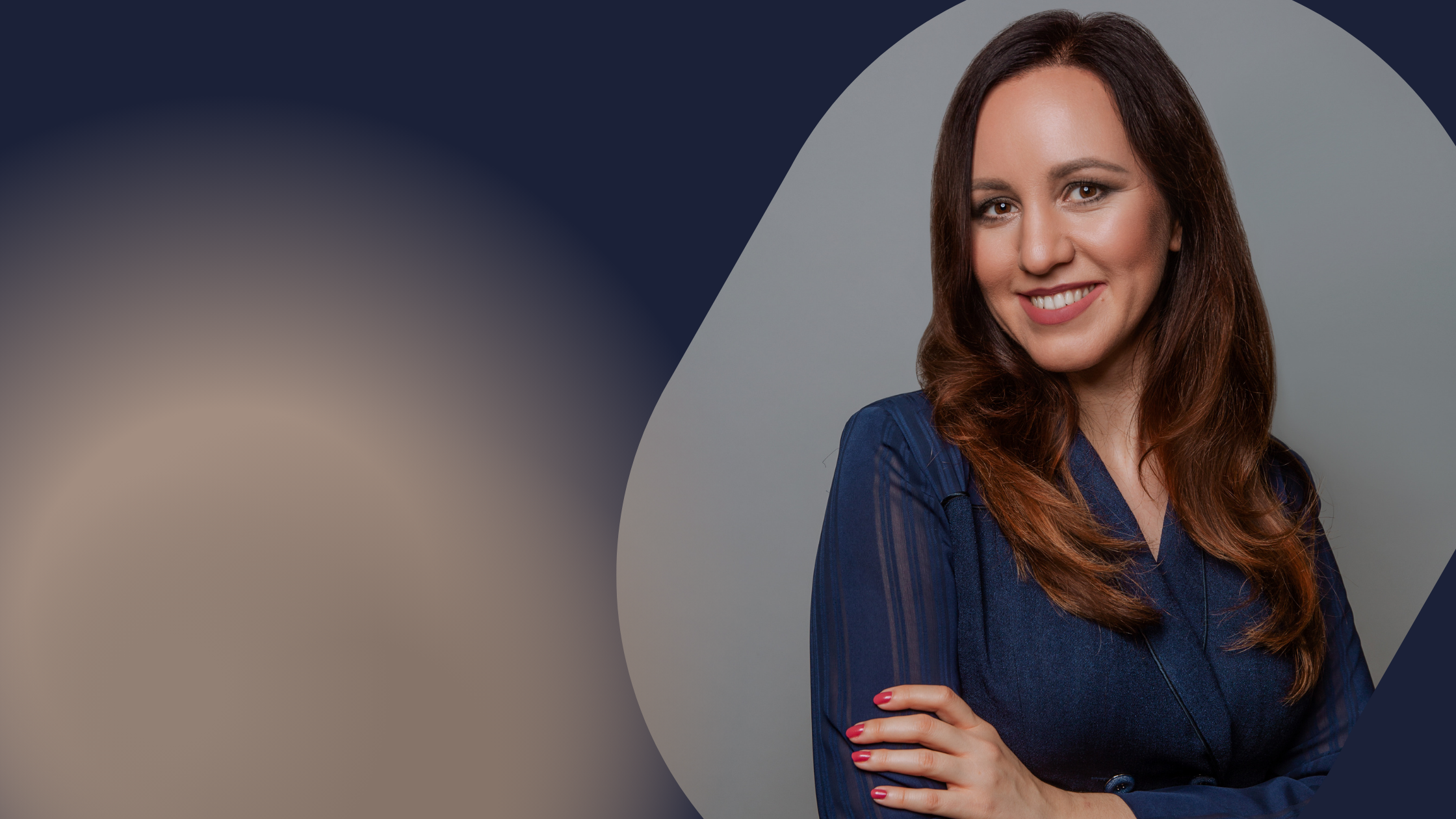 Ivica Ďuricová
Author of fiction and business books
About the author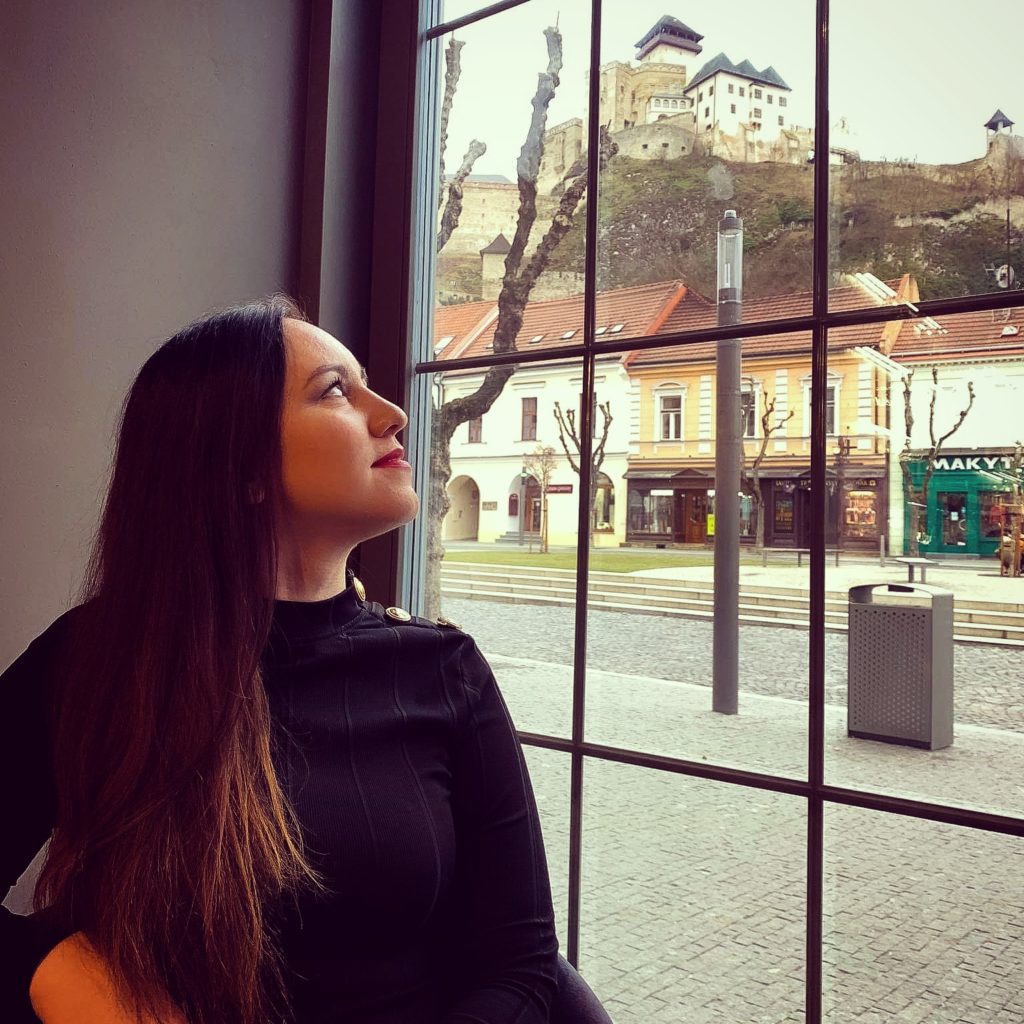 Ivica Ďuricová is a Slovak copywriter and author of several books published in Slovak, Czech and English. Her portfolio includes fiction and business books. Active in theworld of fiction since 2016, her books have reached the Martinus.sk bestseller list (the biggest bookstore in Slovakia) and the TOP 20 best-rated books list two years in a row.
The author's business books and foreign translations have been published by traditional publishing houses and on the domestic market she publishes her works offiction as a self-publisher.
Ivica lives in Trenčín (Slovakia), but she considers herself to be an European by heart. She likes to discover various cities, among her most beloved ones are Rome and Budapest. When writing, she is often inspired by her travels. She is best known for her ability to "teleport" the readers directly to the locations of her books. When she is not writing, she likes to read, paint, swim or go for longer walks. She loves coffee, chocolate and the company of her loved ones. She considers storytelling to be her life's mission.
published books
KING FROM THE STREET
He lives on the street. She knows him as a millionaire…
Eszter Tóth works at the Airbnb hotel reception and even though she doesn't like her job, she meets interesting people from all over the world. Their latest guest, mysterious jeweler Antony, becomes too interesting… As a receptionist, she can't have relations with guests, otherwise she would lose her job. And she can't allow herself to end up on the street. The elegant man in the suit keeps his distance and has to protect his dark secret in order to get out of that street. Both are fighting their own demons and must find the strength to change their lives. However, love complicates their lives and the thin ice of their forbidden attraction melts very quickly… Fate shuffles the cards again at the most inopportune moment. Will he pull out an Ace, a Black Peter, or a Wild Card that no one expected? Who will win, the soulmates or the ghosts of the past? Or will the big reveal cause everything to end in a very different way? Let the author take you to the beautiful Budapest, which hides the story of one lost crown and one unusual king, two confused hearts and five incredibly intertwined destinies…
Genre: contemporary romance
Publishing day: 11.11.2022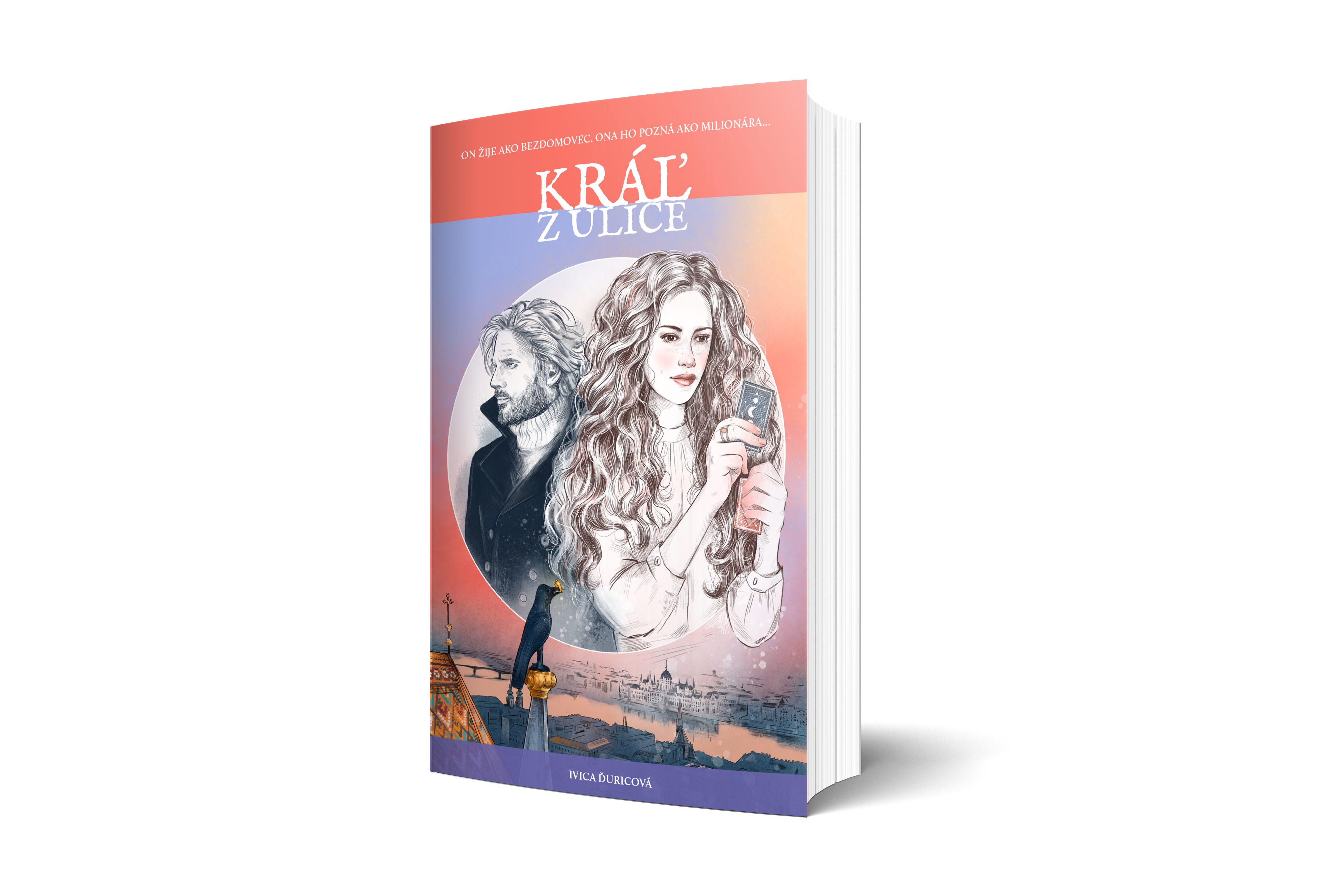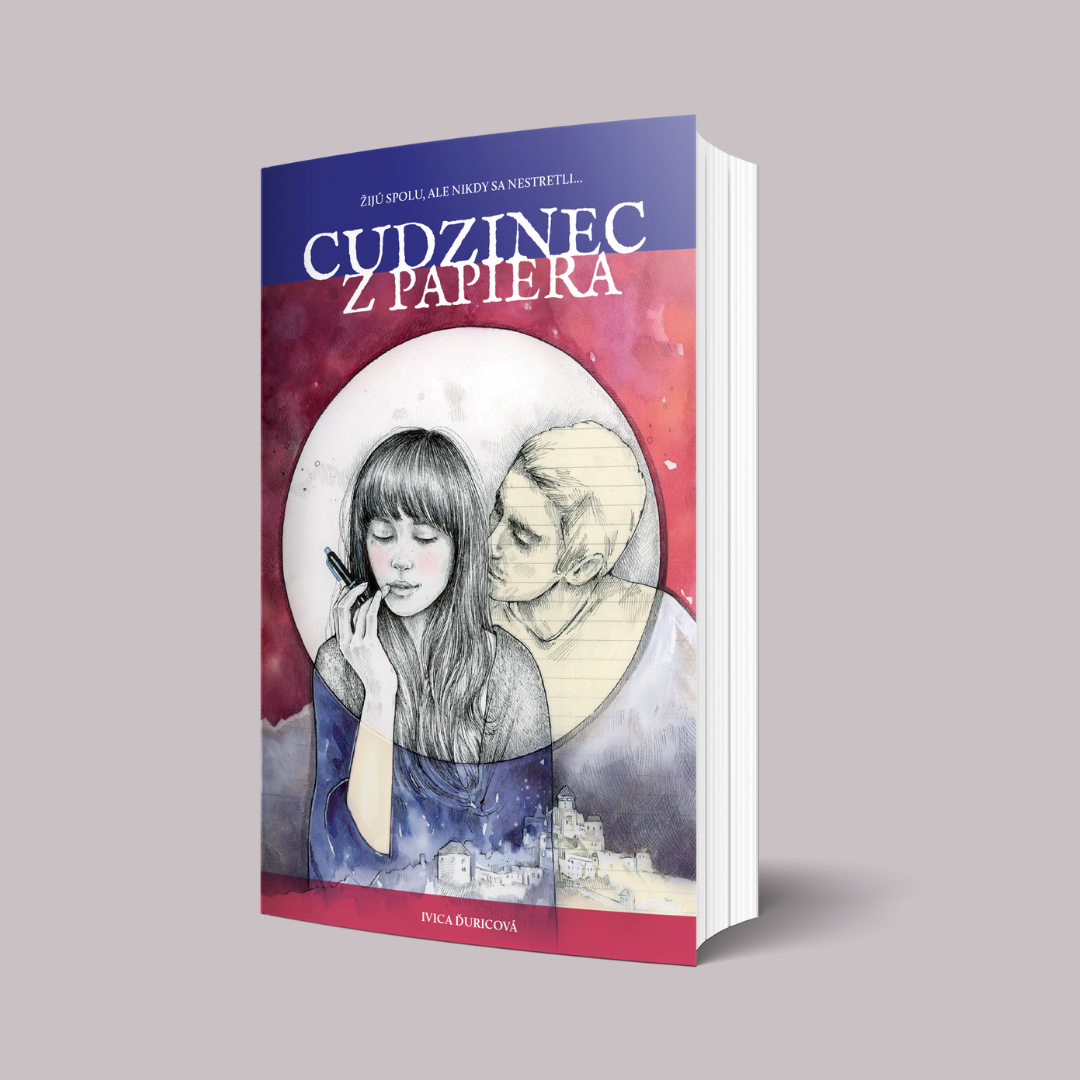 Stranger on paper
They live together, but they never met…
They have a set of rules, but sooner or later hebreaks one of them. Liana writes him an angry message and the stranger responds. Angry colorful stickers turninto long personal letters as the two grow closer than they would both like to. After a year, the time comes tofinally meet and hand over the keys. What will happen? Can you fall in love with someone you've never met? Oris there a secret in their past that will finally come out?
A story of romance from Trenčín, a town rated as one of the TOP 15 most romantic towns of Central Europeaccording to CNN.
Genre: contemporary romance
Rating: 4.8 out of 5 stars (150+ reviews) on Martinus.sk, TOP100 bestselling books and TOP20 best rated of 2019 on Martinus.sk
Detective from the past
She doesn't remember anything, but he remembers her…
One day, Eliza Fiore wakes up in a hospital to discover that she has forgotten everything, including her ownname. Due to the secret circumstances of the car accident that put her in the hospital, she's placed in witnessprotection and forced to move to a secret location somewhere in the south of Europe. There she's protected by a mysterious and inaccessible Detective. They've both lost something. For her, it's herwhole life – for him, it's someone close to him. While Eliza struggles with her memory, slowly re-discovering thatshe is a famous chef and a body positivity activist, the Detective struggles with his desire to be as close to her aspossible. And not just to protect her … Nearly every morning starts the same way, with her going for a swim in the sea and him writing up his mandatorypolice reports. When he leaves the house to go for groceries, Eliza reads his reports. One day, she discovers thattheir lives are not as distant as they seemed at first … Will all the puzzle pieces come together in the end? Andwill Eliza return from the sea one morning to address the Detective by his real name?
Genre: contemporary romance
Rating: 4.8 out of 5 stars (100+ reviews) on Martinus.sk, TOP20 best rated of 2020 on Martinus.sk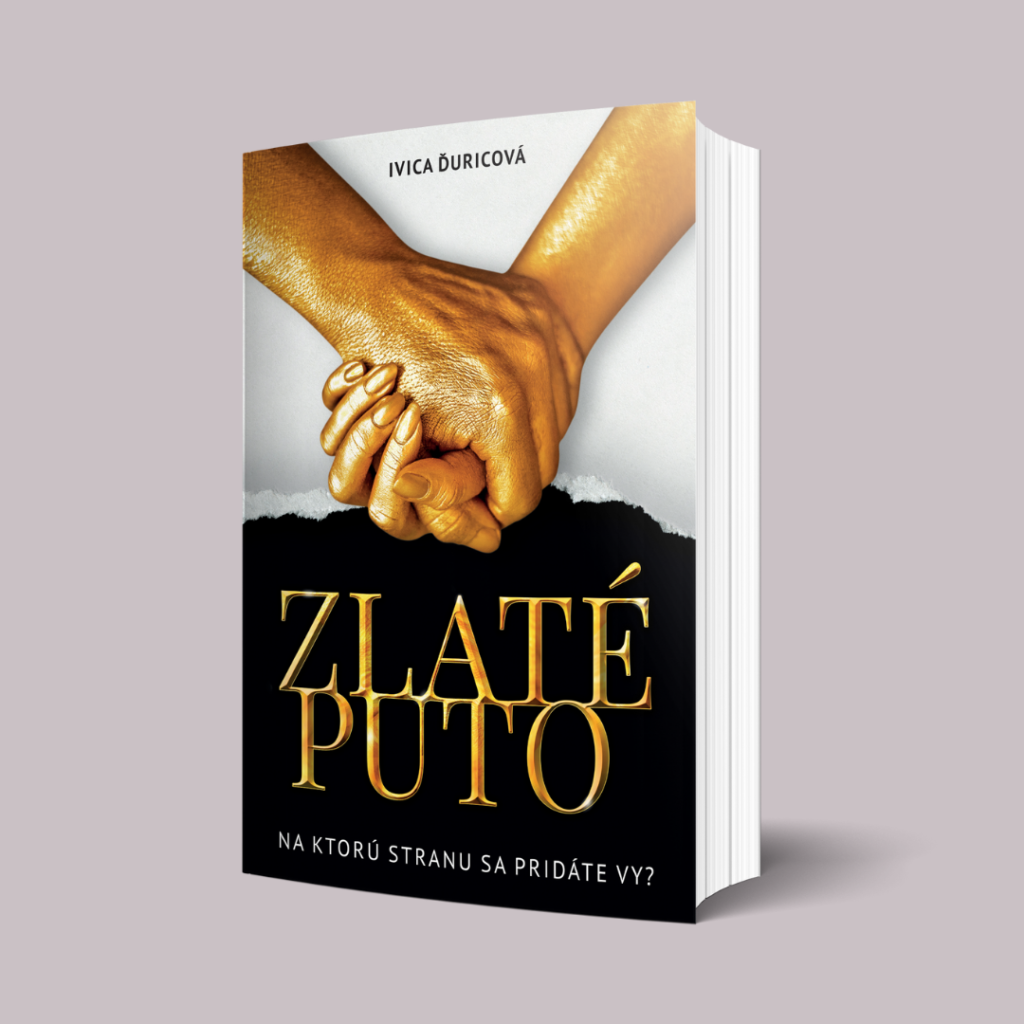 The golden bond
Charismagic will change your life forever. Like it did to hers…
When Sofia, the unsuspecting owner of a gift-wrapping service, enters her shop one morning, she has no idea her quiet life is about to come to an end. The young woman becomes trapped in an ongoing struggle between two secret agents and archenemies, William and Adam, who turn her life upside down in the blink of an eye. Suddenly, she's thrust into the ancient world of charismagic, where she quickly realizes she has a special, yet unwanted, Gift. Blindly following William on his mission to Rome, she finds herself in the wrong place at the wrong time as the battle between agents unleashes catastrophic events…only to see her become a scapegoat, forced to suffer for the mistakes of others and changing her fate forever. When everything seems lost, a glimmer of hope brightens the darkest period of her life. But Sofia's forced to decide – whether to save herself, or the whole world… Which side are you on?
Would you choose the need for justice, or the desire for power? And can this decision ever be so black-and-white?
Genre: mystery thriller
Rating: 4.8 out of 5 stars (50+ reviews) on Martinus.sk
the fall of azael
Rosalie never wanted to save the world. Sebastian never wanted to be a secret agent. Nevertheless, fate gave them both different cards.
Pathologist Rosalie had only one goal in her life – to help people from the safety of her laboratory. But when she accepts an offer for a questionable research, her life turns upside down. She has to follow instructions in an envelope to find a mysterious architect called Sebastian. However, the charismatic man reveals a conspiracy in which she allegedly participates.
Rosalie and Sebastian are imaginarily standing on opposite sides of the shore, but they are pulled to each other by a strong attraction. If they want to protect the innocent and their family, they must join forces. Can Rosalie trust the unknown ally? Deadly Azael spreads his wings. And the time race starts…
There has never been a project like this in Slovakia before. The authors Vladimíra Šebová, Ivica Ďuricová, Vanda Kys, Michaela Zamari and Baja Dolce came together and alternately wrote the so-called author's relay. The story was not planned in advance and was influenced by interactive clues from readers. This is how the special book called The Fall of Azael was created.
Genre: romance thriller
Rating: 4.3 out of 5 stars (80+ reviews) on Martinus.sk, TOP100 bestseller list on Martinus.sk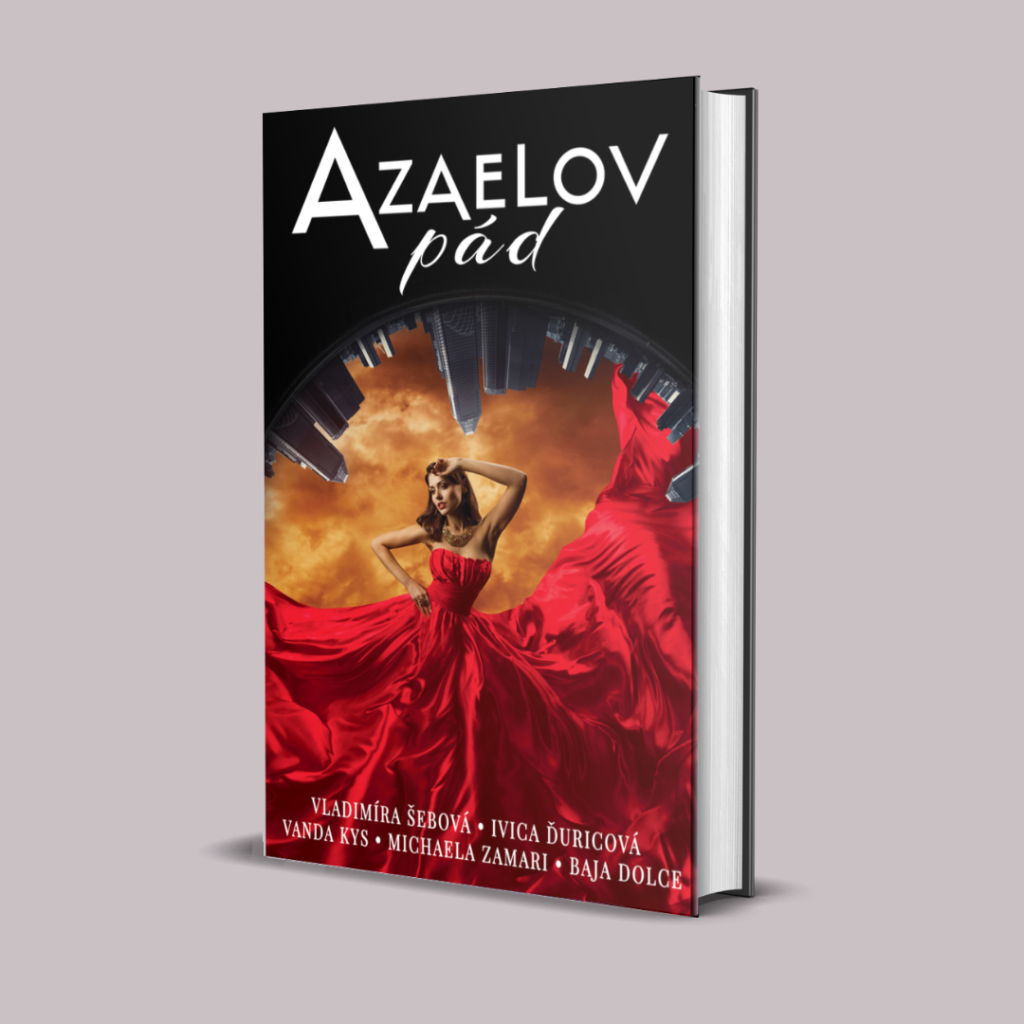 photo gallery:
Ivica on social media: